Playout Server Service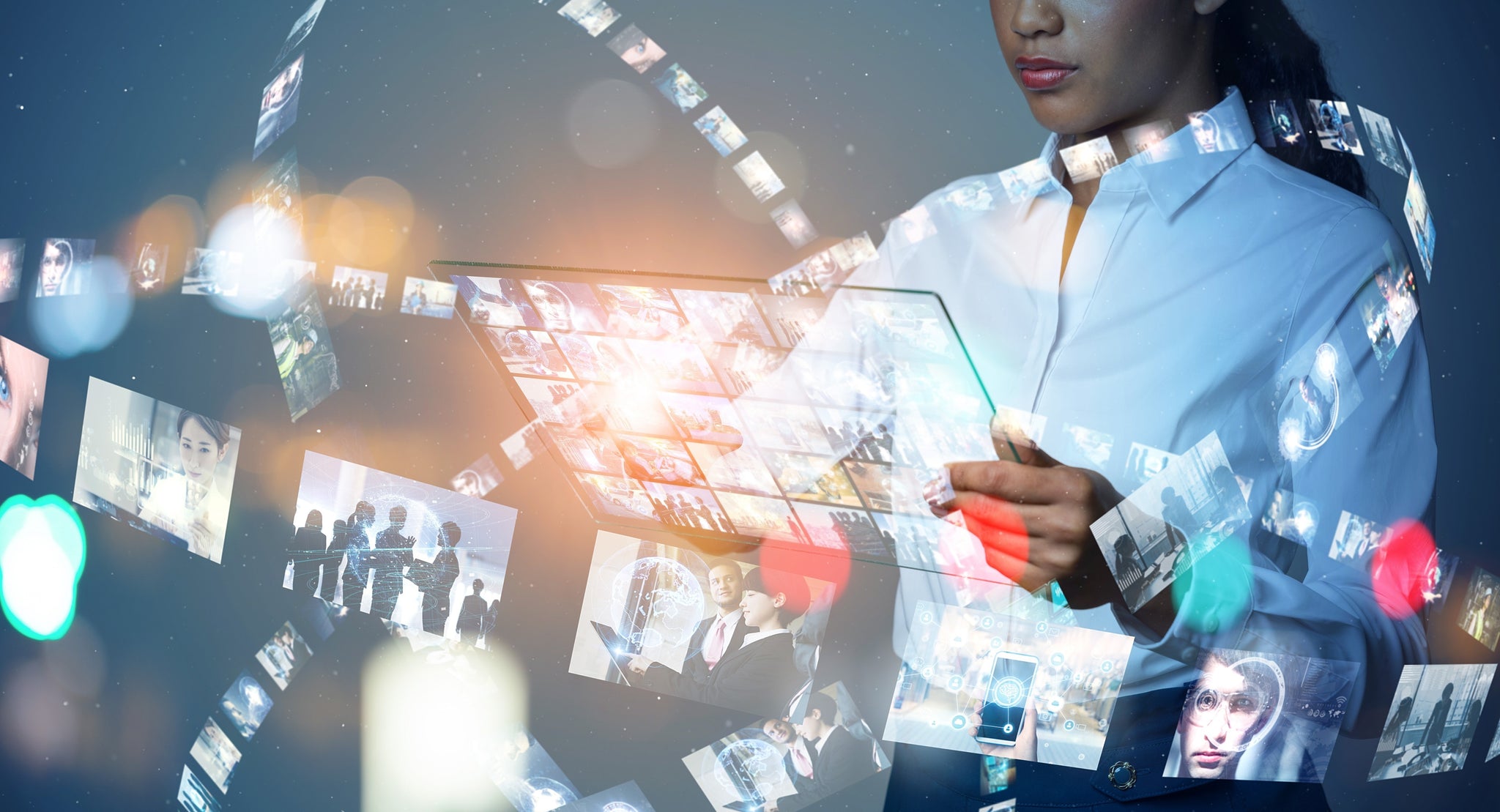 DVEO now provides a Playout Server Service where you manage a service with a broadcast quality, real-time, 1 RU, 1-4 channels highly automated Playout Server with real-time scheduling with switching between live and local origination. It's another cost effective solution designed for Broadcasters because, after all, you get a powerful service with bandwidth included!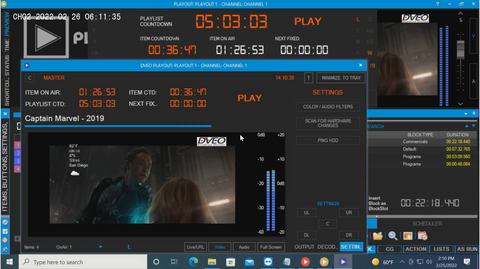 Standard Features:
- Inserts or overlays graphical ads, video clips, logos, graphics, CG, scrolling text.​
- Supports 1080p, 1080i, 720p, and 480i, and all standard broadcast resolutions.​
- Unicast, multicast input or output support.​
- Arbitrary location for graphics.​
- Choose from static, rotating, or blinking graphics, logos, and text.​
- Programmable video transitions (fade, flip, etc.) from one clip to the next.​
- Creates Real Time Clock display in programmable fonts and colors.​
- Displays remaining and next advertisement Time In output video.​
- Overlays playing now/playing next event information.​
- Scales input video from 10% to 100% and overlay on graphics – Ideal for EPG.​
- Overlays animating PNG files and scales Input Video from 10% to 100%.​
- Select any degree of transparency.​
- Easy drag and drop placement to position logo, text, or graphics on the screen.​
- Optional RAID configurations available.​
- Supports SCTE 104 and optional analog Cue Tone Detection.​
- Supports many forms of GPI.