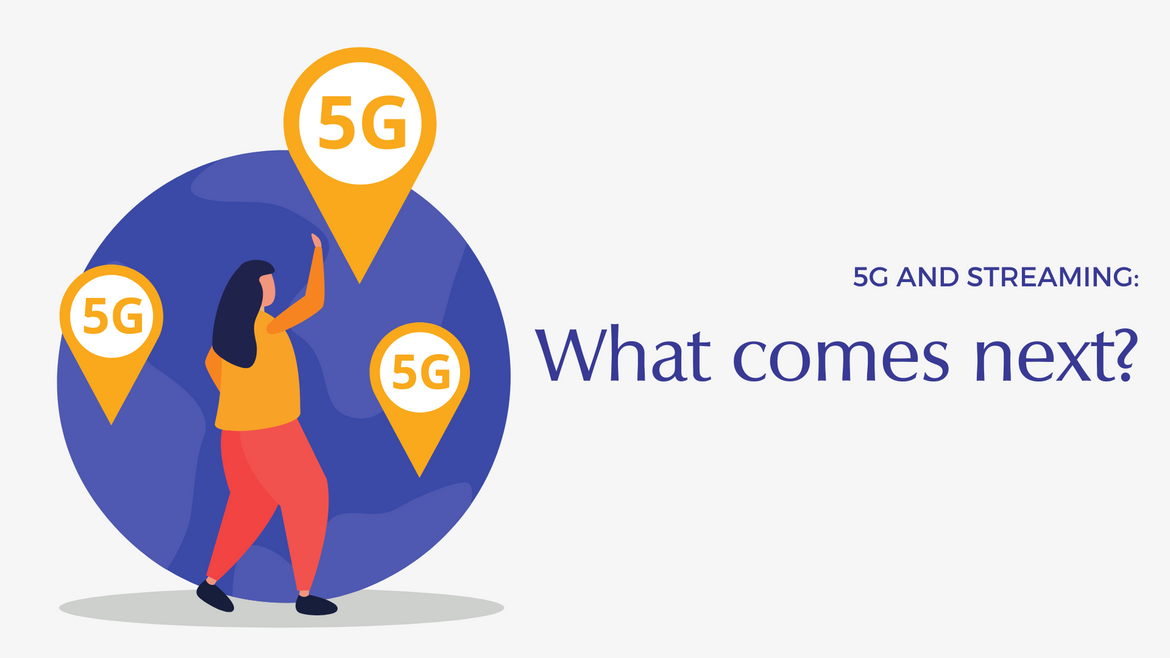 5G and Streaming: What comes next?
As more people want to stream videos without buffering and watch high-quality content, the new 5G technology will take the OTT viewer experience to a whole new level. More than 1,500 places in more than 60 nations have commercial 5G service, according to Forbes. And since most of the bandwidth used on mobile internet today is for video, the improved connectivity will give digital streaming services new ways to reach customers.
What is 5G?
Basically, 5G is the 5th generation mobile standard. It is a new global wireless standard that comes after 1G, 2G, 3G, and 4G networks. It was made to bring landline speeds to mobile devices and connect almost everyone and everything, including machines, objects, and devices.
When the high-speed and universal connection are the hallmarks of a 5G environment, options like buffer-free live streaming that doesn't pixelate or seem like it's stuck in the days of 8-bit gaming become possible. With its 10x reduction in end-to-end latency, 20X quicker speed, and larger bandwidth, 5G unlocked bandwidths of more than 1 GHz, boosting both live streaming and VoD. Streaming video from mobile devices becomes faster, smoother, and more strongly immersive with 5G technology.
What's up next?
According to Cisco Annual Internet Report, 10 percent of mobile devices will be 5G-capable by 2023, with speeds 13 times higher than the average mobile connection. Once 5G is in place, what was previously only available to professional broadcasters will be made available to the general public. Because content distributors won't have to spend as much on costly infrastructure like satellite trucks, they'll be able to be more creative with their video creation. 
One great example is the usage of remote resources increasing as 5G networks are deployed. AI-enabled cameras, lighting, and other production tools might revolutionize processes and increase productivity. The adoption of 5G-enabled devices will allow news organizations to react fast to breaking stories, and producers on the ground will be able to employ drones to acquire video swiftly. 
The distribution of live video via 5G networks will ultimately revolutionize every part of the streaming process, including how content is developed, produced, disseminated, and consumed. This includes how content is created, distributed, and consumed.
Are you ready for this revolution?

The over-the-top (OTT) platform offered by DVEO enables developers to construct a full ecosystem so that video may be integrated into any product or service. In addition, our engineers are standing by and ready to provide assistance with the construction of your design from the scratch. Want to join this revolution? It all starts with DVEO. Contact us or send an email to info@dveo.com.