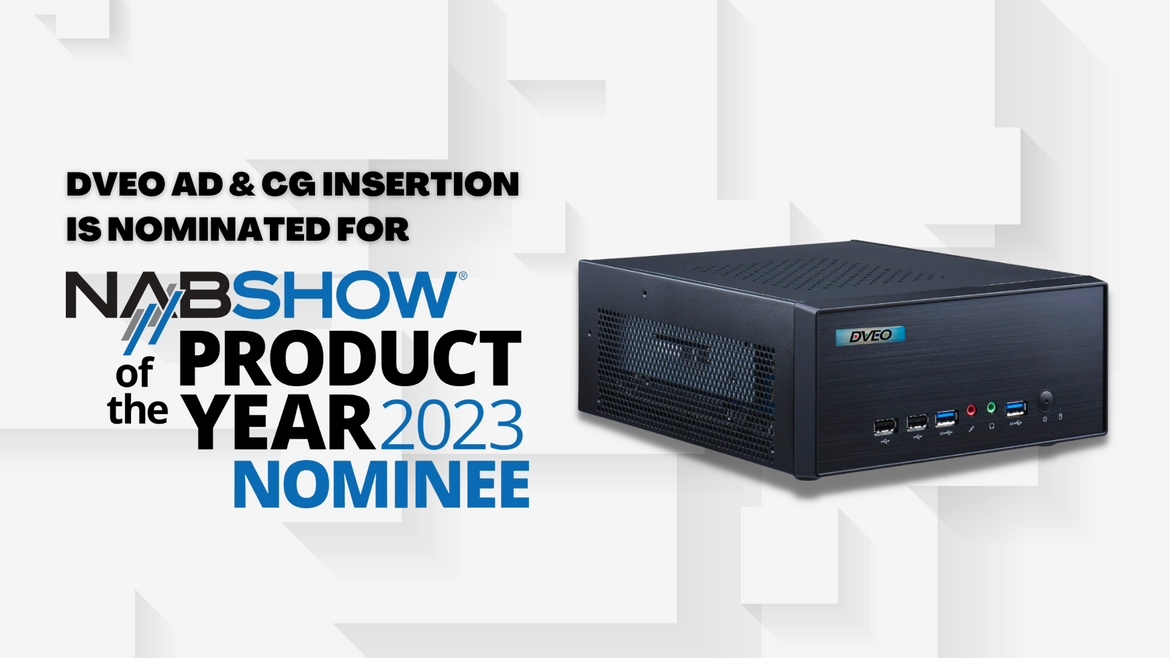 DVEO Ad CG Insertion Is Nominated for 2023 NAB Show Product of the Year Awards
DVEO, a leading provider of video delivery solutions, is thrilled to announce that our DVEO AD & CG Insertion product has been nominated for the Product of the Year award at the upcoming NAB Show 2023.
The National Association of Broadcasters (NAB) Show is one of the world's largest and most influential media and entertainment events, bringing together over 100,000 professionals from across the industry to showcase the latest technologies and innovations.
DVEO AD & CG Insertion is an advanced advertising and graphics insertion solution designed for broadcasters and content creators. With its cutting-edge technology, it allows for targeted and personalized ad insertion, as well as dynamic graphics and branding, making it an essential tool for any media organization looking to maximize revenue and engage their audience.
"We are incredibly honored to be nominated for the NAB Show Product of the Year award," said David Vargas, CEO of DVEO. "Our team has worked tirelessly to develop a product that not only meets but exceeds the needs of our customers, and this nomination is a testament to their hard work and dedication."
The DVEO team will be showcasing DVEO AD & CG Insertion at the 2023 NAB Show in Las Vegas. Visitors can secure a spot at the presentations by clicking here on this link. Visit the booth W-1658 to learn more about these innovative solutions and how they can help your business succeed.