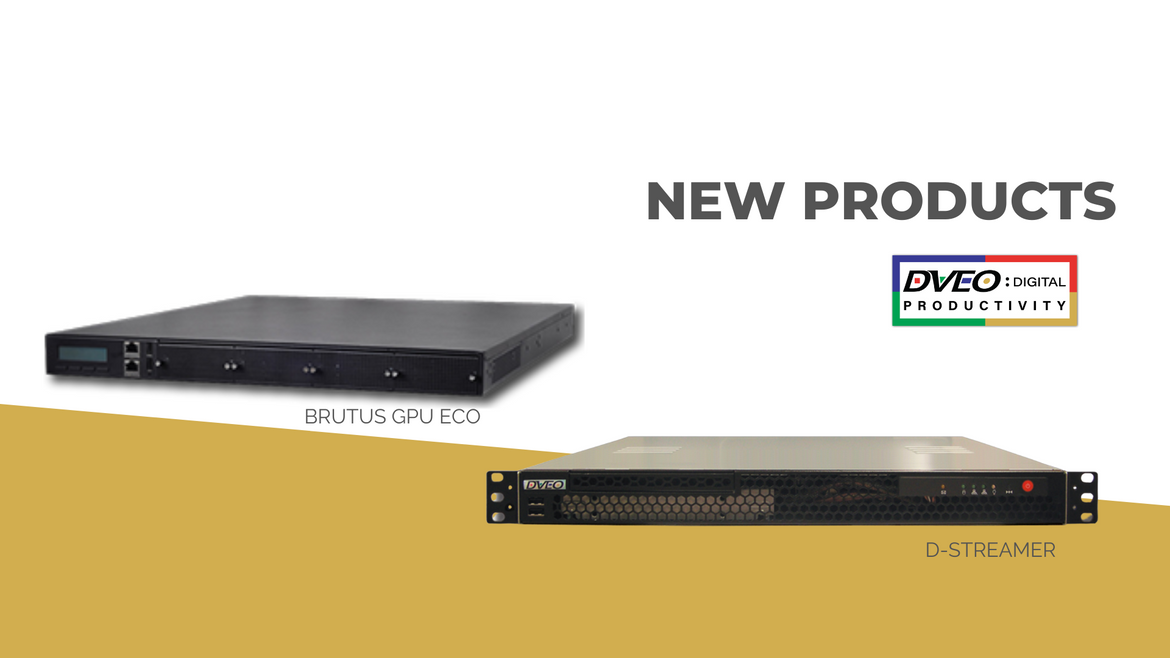 DVEO Introduces New Products and Company Developments at NAB Show 2022
At the NAB Show 2022 (Las Vegas Convention Center April 24-27), DVEO, a global leader in hardware, middleware, and cloud solutions for broadcasting and streaming, will be exhibiting new products as well as the company's current developments. In the limelight will be the company's newest, best-in-class broadcast and testing hardware as well as an increased focus on cloud solutions for digital streaming.
DVEO's portfolio of products and solutions was strengthened in 2021 through the merger with Stream Republic, a leading company in cloud solutions for streaming. This merger opened a new chapter for DVEO and puts the company at the forefront of offering complete ecosystems for streaming content.
"We are very happy to be back at the NAB Show with all these new solutions", says DVEO's CEO David Vargas. "It's great to connect with the industry about some of the key things that have happened at DVEO since the last NAB such as our new products and solutions," explains the CEO.
Power server for many Channels with Ad Serter
Among DVEO's new devices is the Ad Serter. The equipment inserts ads and video clips or overlays logos, graphics, text, and scrolling text into live video feeds on a schedule or via signaling like SCTE-35. "The Ad Serter was designed for professionals who are ready to move to a powerful server that can give them everything needed to operate many Channels in a Single Box", says Mr Vargas.
High-performance Transcoder
Brutus GPU gets an update with an eye on sustainability. Brutus GPU Eco guarantees the work of transcoding up to 80 channels with a consumption of only 120 watts. It is designed to be scalable, easily adaptable, customizable, and field upgradeable to meet the needs of broadband network operators who are now more than comfortable with Linux® based appliances.
Playout Server with broadcast quality
Playserver II gains new features to be a richer playout server with broadcast quality real-time video output, 1 RU server size, creating highly automated 1-4 channels with real-time scheduling with switching between live and local origination.
New Decoder and Encoder Devices
With more and more content being streamed, companies need to find solutions that can efficiently manage encoding and decoding tasks. Visitors to the DVEO booth will see the D-STREAMER, a 1 RU Server, Windows App, H.264/AVC, H.265/ HEVC, MPEG2 video and multi-channel audio decoder with closed captions for receiving live streams with IP Input. Premio is a Windows App, 1-8 Channel SDI to H.264/AVC, H.265/HEVC, MPEG2 encoder with multiple audio tracks, closed captions, and SCTE35 insertion over IP.
Visit DVEO at NAB SHOW in the West Hall - booth W2605.