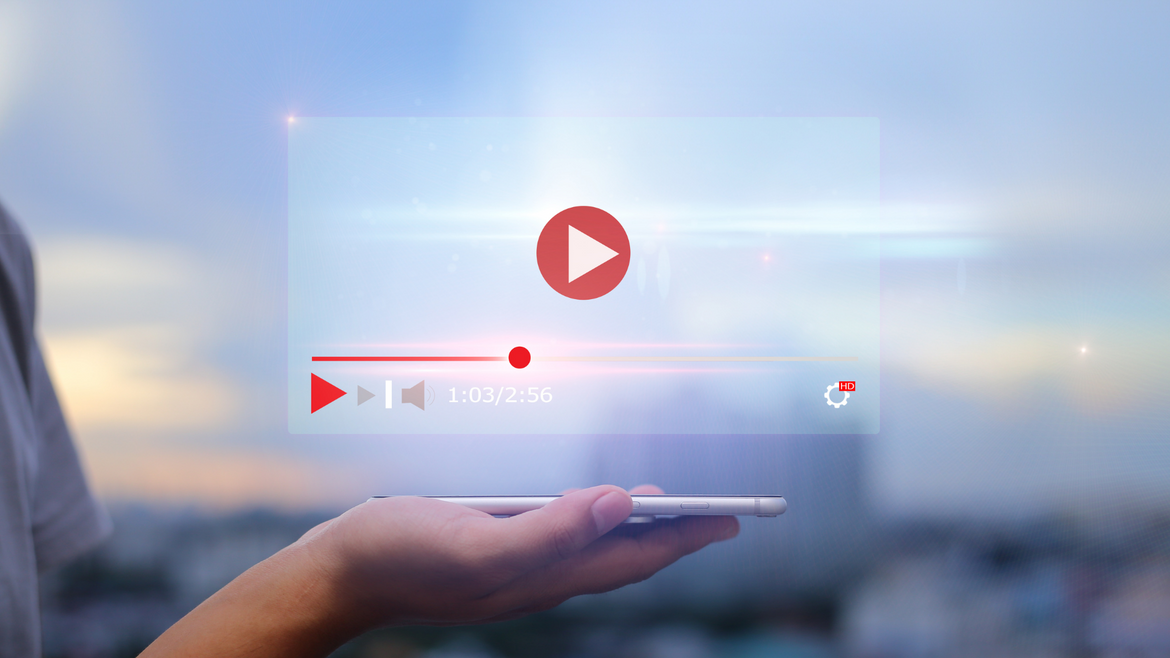 Streaming 101
Benefits Of Streaming Your Content Live?
You might have heard that live streaming is expensive or can reduce attendance at an event. However, this is far from reality, and content creators across the globe are choosing live streaming to boost their content marketing efforts.
Videos have always been an Integral part of the event technology landscape. But with live streaming, your events can reach millions of people with just a few taps on your screen. Yes, there is no exaggeration involved here—you can literally share a live stream on most social media platforms by simply clicking a button. There are also dedicated platforms that allow for live streaming. And content creators are tapping into their potential without restraints but then why is live streaming so popular? Because you can reach your audience and interact with them on a real-time basis through live video streaming. Here are some other reasons why live streaming is so important for your brand.

Live Streaming is not only for specific events
Trust us, you cannot just increase the attendance at your event but also expand your brand beyond the venue with live streaming. Live streaming can be especially appealing for smaller events that have a limit on attendees. You can keep the event intimate and still reach a large audience while maintaining consistency in the experience. Thanks to apps like Periscope, YouTube Live and Facebook Live, video technology has advanced beyond our imagination. Also, live video streaming has made broadcasting free and has created new opportunities for budding as well as established content creators.
Users consume your content at your time, not theirs
The greatest advantage of live streaming is the fact that viewers consume it as per your timing not theirs. But how is this a benefit? Well, this allows you to only engage with people who are truly interested in you and your brand. This is a great way of targeting your content towards those who will follow you more. These are the people that are likely to convert. So clearly, live streaming can do what no other content marketing channel can by allowing you to broadcast to a highly targeted audience.

This mode of communication is not yet saturated
As with all digital marketing channels, live streaming can quickly become saturated. While it hasn't yet reached that point, it is gaining traction and more and more people are starting to use it daily. One of the best benefits streaming offers is the ability to repurpose content in many ways. Live broadcasting is not limited to audio and video content. You have the freedom to use different forms of media as well as multimedia content, such as text and images in live broadcasting.
Numerous platforms offer a wide range of options for accessing different presentation methods. It's possible to offer high-quality live streams to your global audience. But for that, a CDN may be required. This will result in a quality user experience. Although a lot of people opt for free live streaming services, it might be difficult to achieve high-quality streaming with a free streaming platform. For high-quality streaming, the streaming platform needs to have a solid infrastructure and a quality content delivery network (CDN). A CDN acts as a global delivery platform that distributes your content through the CDN's servers. CDN-powered live broadcasting is a great way to make sure your stream runs smoothly and doesn't get interrupted. But make sure your platform is supported by a reliable CDN.

Any tailored Streaming solutions? Please reach us out!
You can also ask for any technical support please reach out to info@dveo.com. Click here and check out our best streaming products & technology.