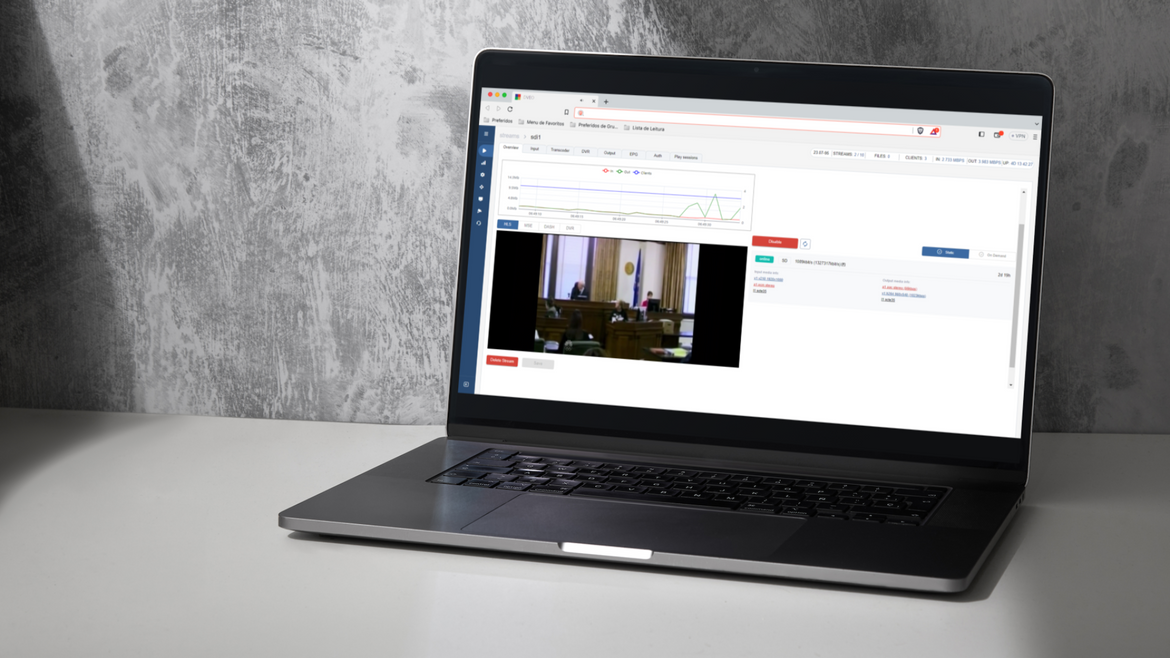 The Top 3 Live Streaming Software Solutions for Seamless Broadcasting
In today's digital landscape, live streaming has become a powerful tool for businesses, content creators, and individuals to engage and connect with their audiences in real-time. To ensure a seamless broadcasting experience, it's crucial to choose the right live streaming software that meets your specific needs. In this article, we will explore the top three live streaming software solutions that have proven to be reliable, feature-rich, and user-friendly.
1. DVEO Pro Streaming Software
DVEO Pro Streaming Software is a leading solution that empowers users to deliver exceptional live broadcasts with advanced features and unmatched reliability. It offers seamless streaming of high-quality video and audio content, ensuring an immersive viewer experience. DVEO Pro Streaming Software supports multi-platform compatibility, allowing you to reach a wider audience across mobile devices, smart TVs, and desktop browsers. The software's adaptive bitrate streaming optimizes performance by adjusting video quality based on viewers' internet connections, ensuring smooth playback in varying network conditions. With robust content protection capabilities like DRM, DVEO Pro Streaming Software safeguards your valuable content from unauthorized access and piracy. Additionally, the software supports both live streaming and on-demand content, empowering you to engage your audience at any time. Gain valuable insights into viewer behavior, engagement metrics, and performance statistics through DVEO Pro Streaming Software's analytics and reporting tools. With easy integration into existing infrastructure and comprehensive documentation, DVEO Pro Streaming Software offers a seamless implementation process.
2. Streamlabs
Streamlabs is a popular choice among gamers, vloggers, and content creators who want to livestream their experiences to platforms like Twitch, YouTube, or Facebook Live. This software offers a user-friendly interface with customizable features such as alerts, overlays, and widgets that enhance the viewer experience. Streamlabs supports live chat integration, donation tracking, and audience engagement tools, allowing streamers to interact with their audience in real-time. With its intuitive setup and integration with popular streaming platforms, Streamlabs has become a go-to solution for many content creators.
3. OBS Studio
OBS Studio (Open Broadcaster Software) is a free and open-source live streaming software that has gained immense popularity for its flexibility and powerful features. It offers a wide range of customization options, allowing users to create professional-grade live streams. OBS Studio supports multiple sources and scenes, including webcams, screens, and media files, making it suitable for various streaming scenarios. Additionally, it provides advanced audio and video settings, including filters and transitions, to enhance the visual and audio quality of your stream. OBS Studio also offers integration with popular streaming platforms, making it a versatile choice for both beginners and experienced streamers.
When it comes to live streaming, choosing the right software can make a significant difference in the quality and success of your broadcasts. These three are excellent options that cater to different needs and use cases. Whether you're a professional broadcaster, content creator, or gamer, these software solutions provide the necessary tools and features to deliver engaging and seamless live streams. Evaluate your requirements, explore these options, and select the software that aligns with your goals and audience preferences. With the right live streaming software, you can captivate your viewers and build a thriving online community.
Ready to elevate your live streaming experience? Explore the features and capabilities of DVEO Pro Streaming Software here!