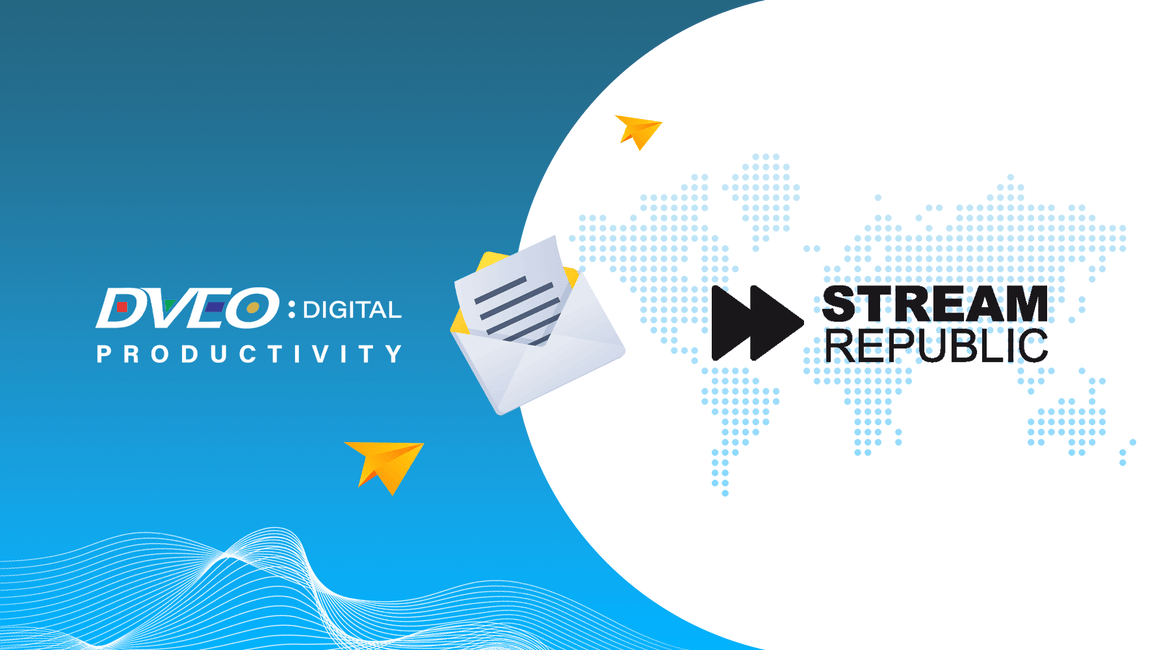 DVEO Has Joined Forces with Stream Republic
San Diego (05 Jan 2022) - DVEO today announces the merger with Stream Republic. This milestone is a major move for Stream Republic and DVEO on its mission to revolutionize the way you manage and monetize your video content on the internet.
DVEO is planning to run its operations and provide the same services but with the added support of Stream Republic, a highly respected OTT services provider. "It is an exciting time for DVEO to be joining forces with Stream Republic. Stream Republic will bring the OTT experience while DVEO looks forward to developing new products. We are excited about this new venture and combining our technical expertise. We hope that we will take the industry by storm", stated David Vargas Racero, CEO of DVEO/Stream Republic.

This news comes in the wake of many recent initiatives and accomplishments of these companies, including:

- Helping content owners and broadcasters with the convergence between the Broadcast and the New Media World.
- An offer of an End2end White Label Solution to the market.
- The development of our services and products is the fact that they are fast and provide excellent quality for the user's experience.
- The joint of technical strengths to the table.

"This merger will also provide our customers with a variety of services and products to choose from. DVEO is going to have more resources with the support of Stream Republic. Furthermore, our services will be more accessible by creating new apps and designing new video solutions. We are very excited for what the future holds for DVEO with the support of Stream Republic, and we will all work together and help each other to form a more cohesive company. This will be a win-win for all involved ", stated David Vargas, CEO at DVEO/ Stream Republic.
About DVEO®
Since 1982, DVEO develops and sells broadcast quality video encoding and streaming products, media servers, and ad insertion solutions to leading Telco TV/OTT and cable operators around the world. The DVEO solutions enable multi-screen service delivery to any device, anytime, anywhere in the world. Deployment models include turnkey installations and cloud-based service delivery.
About Stream Republic
Stream Republic started in 2015 intending to help Broadcasters and content owners with the convergence between the Broadcast and the New Media World. The company provides Cloud TV services, content distribution opportunities, CDN, white label services, and a range of Video Streaming services for operators and broadcast services providers. Our white label solutions run on a wide variety of devices such as Android, iOS, Smart TVs (like LG, Sony Bravia, Toshiba, etc), Opera Store, ROKU, and many more apps.